Synopsis of June 14, 2011 GOCA Meeting
Councilmembers Nancy Navarro and Craig Rice described the Montgomery County 2012 budget as an exercise in sustainability, restructuring, and consolidation and shared what they had successfully restored for the county's youths, library patrons, and crime victims. James Song, Director of MCPS Department of Facilities Management, presented a visual Power Point on the modernization options for Farquhar Middle School (FMS) and answered questions while refuting misconceptions. To view, click on http://www.goca.org/wp-content/uploads/2010/12/Farquhar-MS-FS-Community-Presentation-061411.pdf . The parents of FMS favor the land swap option and oppose the busing option, but close neighbors oppose the land swap option. The options differ in costs to Montgomery County Public Schools.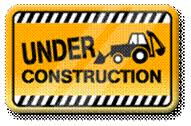 Jodi Finkelstein read the GOCA resolution stating we need more information before making a decision, and the Southeast Rural Olney Civic Association (SEROCA) supports the 2005 Olney Master Plan but is also investigating the options before it makes a decision.
Due to Ellen Bogage's decision to step down, Lori Wilen becomes the first vice-president, Theresa Kyne Robinson becomes the second vice-president, and Lori Goodwin has volunteered to be the recording secretary.
Upcoming Events and Information:
July 16, 2011 – Deadline for purchasing raffle tickets from Sandy Spring Museum for a $10,000 Dream "Trip for Two" at http://www.sandyspringmuseum.org/museum/events/Brochure,%20April%2029.pdf.